Rosemount High School - Dedication Page
In Memory of....
Mr. Fred Davis - Vice Principal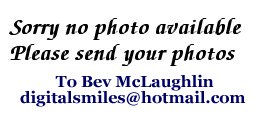 ---
My father, Fred Davis was Vice Principal at Rosemount during the late 70s and early 80s. Working at Rosemount provided my Dad with many fond memories and he established countless professional and long-lasting personal relationships with staff members.
Dad passed away in April 2006 after a short but courageous battle with cancer.
Thank you,
Andrea Davis

---
Please add your remembrances about Mr. Fred Davis below.....
If for any reason this form does not work correctly for you, please copy and paste the information into your email page and send it to Bev McLaughlin (Chapman) and I will update this page as soon as possible..
Free JavaScripts provided
by The JavaScript Source