Rosemount High School - Dedication Page
In Memory of....
Roger Hostetter - 1966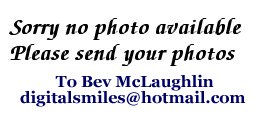 HOSTETTER, Roger Leslie. 1946-2008. Passed away peacefully on Thursday, October 2 at the Santa Cabrini Hospital surrounded by his family. He will be dearly missed by his wife Cindy, his son Derek (Jennifer Snizynsky), his daughter Jennifer, his grandchildren Eva and Henry, as well as his extended family and friends. A private service will be held for immediate family and a celebration of his life will be held at a later date. In lieu of flowers, a donation may be made to either the Santa Cabrini Hospital or the Canadian Cancer Society in his memory.

Published in the Montreal Gazette on 10/4/2008
---
Please add your remembrances about Roger below.....
If for any reason this form does not work correctly for you, please copy and paste the information into your email page and send it to Bev McLaughlin (Chapman) and I will update this page as soon as possible..
Free JavaScripts provided
by The JavaScript Source