Rosemount High School - Dedication Page
In Memory of....
John Robertson - 1977 Grad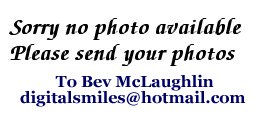 I am sad to report that my brother John Robertson class of 1977 died of cancer on November 24, 2010. John left behind two sons, Cameron age 12 and William age 9. He fought so hard to stay with them. He will be sadly missed.
thanks Lynda Robertson class of 73
Karen Robertson Arnold class of 75 Johnny's sisters

---
Please add your remembrances about John below.....
If for any reason this form does not work correctly for you, please copy and paste the information into your email page and send it to Bev McLaughlin (Chapman) and I will update this page as soon as possible..
Free JavaScripts provided
by The JavaScript Source