Rosemount High School - Dedication Page
In Memory of....
Natalia Striletska - 1972 Grad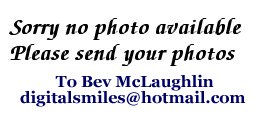 ---
STRILETSKA, Natalia 1954 - 2011 In Montreal, at the age of fifty-six, Mrs. Natalia Striletska passed away on February 7, 2011. Daughter of late Joseph Striletsky and late Marta Rohowska, she leaves behind her brother Daniel (Marie), family and friends. The family will receive condolences at: on Sunday, February 13 from 2 to 5 and 7 to 9 p.m. Panachyda at 7:30 p.m. Monday, from 9 a.m. followed by the funeral at 10 a.m. in St-Sophie's Church (6250 boul Saint-Michel). She will be buried at Mont-Royal cemetery.

---
Please add your remembrances about Natalia below.....
If for any reason this form does not work correctly for you, please copy and paste the information into your email page and send it to Bev McLaughlin (Chapman) and I will update this page as soon as possible..
Free JavaScripts provided
by The JavaScript Source